Friends New and Old
TIGHR The International Guild of Handhooking Rugmakers met in Swaledale with the lovely and very talented Cornish contingent staying at Hazel Brow House. The rugs were displayed in Reeth and at Grinton church and were amazing! The group attended meetings, workshops and trips to Bolton Castle, Tan Hill and Beamish Museum (where they went in costume as suffragettes). Heather Ritchie, http://rugmaker.co.uk our own internationally famous rug maker, did a great job of arranging and organising.
Autumn saw us continue our international theme by welcoming guests from the Netherlands who thoroughly enjoyed some great bike rides thanks to Stu and the team at the Dales Bike Centre and last month we welcomed a family back who first stayed with us at Oak Tree barn 20 years ago.
With Christmas so close we're getting ready with the trees, lights, holly & Ivy and we're looking forward to welcoming our seasonal guests.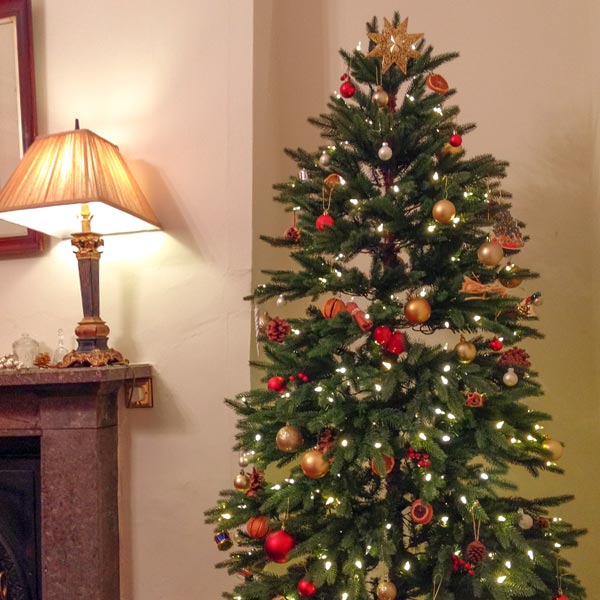 A great walk for this time of year takes you along the river to the King's Head Gunnerside for mince pies and mulled wine and back through Rowleth wood to a roaring log fire at the house. We've got some good deals for remaining winter weekends so get in touch for Birthday party celebrations, walking & biking groups or just a weekend away from it all!